2022/02/21
Virtual Body Festival
VIRTUAL NIPPON COLOSSEUM
Performing Artist Profile
AR 3 Bros.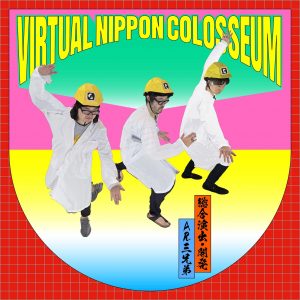 An unprecedented development unit by the eldest son Tom Kawada, the second son Shinji Takagi, and the third son Ogasawara Yu. Since 2009, we have been continuously announcing stories about AR (Augmented Reality) in particular. From entertainment to art, from Tsuyoshi Nagabuchi to the Romancecar Museum. Its expansion range is as vast as a black hole, like the Tokyu Hands Shibuya store in Tokyo.
Shuta Hasunuma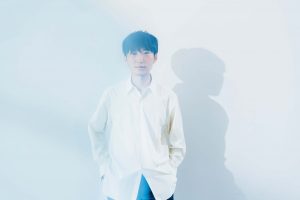 Musician and artist. Born in Tokyo in 1983. He organizes Shuta Hasunuma Phil and holds concert performances at home and abroad. He has produced many music such as movies, dramas, theatrical performances and fashion. He also holds exhibitions and projects in the form of solo exhibitions. He went to New York, USA in 2014 with the Asian Cultural Council (ACC) Granty. In 2017, he was appointed as the Agency for Cultural Affairs / East Asian Cultural Envoy to Beijing, China. His main music albums include "NHK DRAMA" KIREINOKUNI "ORIGINAL SCORE" (2021). His major exhibitions include "Compositions" (Pioneer Works, NY, 2018) and "~ ing" (Shiseido Gallery, 2018). He received the 69th Art Award, Minister of Education, Culture, Sports, Science and Technology Newcomer Award.
Performing artists (in order of Aiueo)
Many performers from various fields such as butoh dancers, up-and-coming dancers, para-athletics with artificial legs, teenage professional skateboarders, and Japanese bizarre festivals!
Aoi Yamada (Dancer)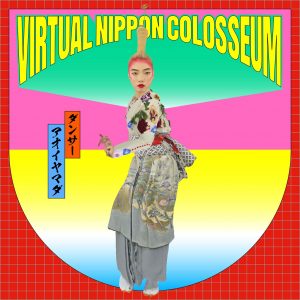 Born in 2000 from Nagano prefecture. Tokyo 2020 Olympics closing ceremony solo performance. Hibino Kodue Exhibition "Clothes Living in the Forest" "ROOT: Root" performance at Yokohama Sogo Museum of Art. In addition to appearing on the stage KAAT "Prince of the Stars" and dumb type "2020", Kenshi Yonezu, MAN WITH A MISSION, DISH //, Nulbarich and Mari Natsuki are among the music videos.
As a model, she used the world campaign of "Fred She is Perry", GUCCI "JACKIE1961", the main visual of Laforet Harajuku, the female role of WOWOW drama "FM999" mirror ball, and the short film "Somewhre In The Snow". Appeared as an actor. It was
She also made music in parallel, and she said FIGARO "In her head. , Yokohama City Association of Physically Handicapped People "Looking at Your Friend" music production. She is a MC and choreographer at the Tokyo 2020 Japan Festival "Wassai", and she expands her activities in a wide range of fields. She received the Encouragement Award at the "City Cultural Arts Award" (2021) in Matsumoto City, Nagano Prefecture. She was featured in Vogue Magazine as a Gen Z creator who is active around the world.
Kasedori (8 million gods)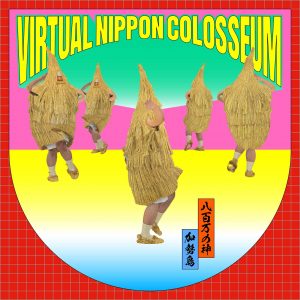 A folk event held on February 11th every year in Kaminoyama City, Yamagata Prefecture. It is a quirky practice to parade through the castle town while wearing a straw-woven mino called "Kendai" from the head and making a strange voice saying "Kakkkakka". The incarnation of the god, Kasetori, is derived from the word "earning bird," and has been held since the early Edo period as a folk event wishing for prosperous business, fertility of five grains, and prosperity of family luck. In addition, the water that is sprayed on the Kasetori from the roadside is called "celebration water", and it is also popular as an event to pray for prosperity due to the water. It is said that the helper bird that sprinkles water on the bird has the meaning of fire-fighting.
Dansei Blanco (Entertainer)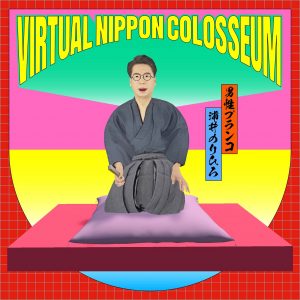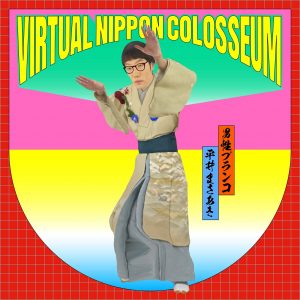 Belongs to Yoshimoto Kogyo. A combination consisting of Norihiro Urai (left) and Masaaki Hirai (right). Both are 33rd gen members of NSC Osaka School in 2010, and formed a duo in 2011 and are active. Synchronized with Marbled Myojo, Korokoro Chiki Chiki Peppers, Yuniverse, ZAZY, etc. Currently active as a signboard entertainer [Mugendai Regular] at the theater "Yoshimoto ∞ Hall" in Shibuya.
King of Conte 2021 runner-up. Advance to the M-1 Grand Prix 2021 semi-final (3rd place in the repechage).
Momiji Nishiya (Professional skating border)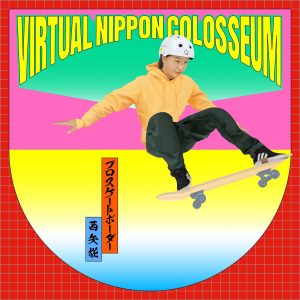 TOKYO2020 Skateboarding Women's Street, the first gold medalist. She also won the gold medal at the same time she was 13 years and 10 months old, the youngest Japanese player in history. She started skateboarding at the age of six under the influence of her brother, and only seven years after her start of the competition she became one of the world's top class. Her future goal is not only to climb the podium in all the contests where she participates in her own way, but also to put out her own part, and she is a professional skater who will continue to gather further expectations.
Kaede Maegawa (Para athlete)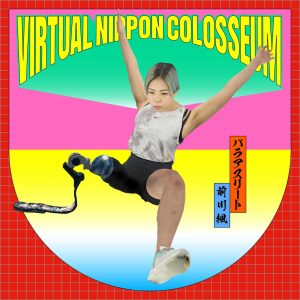 In 2012 (third year of junior high school at that time), he was caught between a car and a wall where he mistakenly stepped on the accelerator and brake, and cut his right foot from above his knee. He made his first appearance in a para-athletics competition in 2014 and is fascinated by the fun of running with his prosthesis.
After that, he participated in the 2016 Rio de Janeiro Paralympics and won the 4th place in the long jump and the 7th place in the 100m. In 2017, he won a silver medal in the long jump in London World Para Athletics, and in 2019, he won the 4th place in the long jump in Dubai World Para Athletics. At the Tokyo Paralympics, he won the 5th place in the long jump.
Masayasu Maeda (Taiko Performing Arts Group Kodo)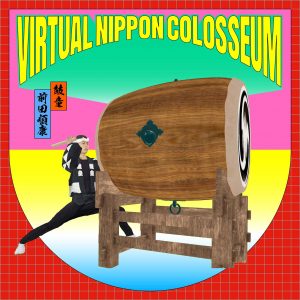 Born in Kumamoto prefecture, born in February 1996.
He is a member of the Taiko entertainment group Kodo, joined the group in 2017, and is mainly in charge of taiko. Recently, he has also worked on the stage production and composition of Kodo, expanding new areas of expression.
In 2020, he will be in charge of appearance and production composition as a team leader of "Kodo Exchange School Performance".
In August 2021, he performed at the opening ceremony of the Tokyo 2020 Paralympics.
Takuya Muramatsu (Dairakudakan / Butoh dancer)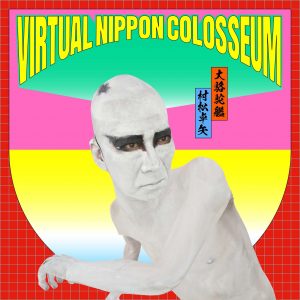 Butoh dancer, choreographer, actor.
Entered Dairakudakan in 1993 and studied under Akaji Maro.
He has since appeared in all his works. He continues to present original works and choreographs many stages of various genres.
In 2006, stayed in the United States under the Agency for Cultural Affairs' up-and-coming artist study abroad program and participated in an international choreographer consignment project.
In 2013, he said at the House of Culture of Japan in Paris, "Forget, remember. (Choreographer / Director / Appearance) Performance.
In 2017, he was a special lecturer at the Department of Drama, University of Toronto.
In 2020, performed "Hokusai to Doru" (choreography, direction, appearance) at the courtyard open space of the Shimane Prefectural Arts and Culture Center "Grantova".
<div class="c-featureButton">
<div class="c-button mod-multiple"><a class="c-button_inner" href="https://theatreforall.net/join/virtual-nippon-colosseum/" target="_blank" rel="noopener">Special site</a></div>
</div>